About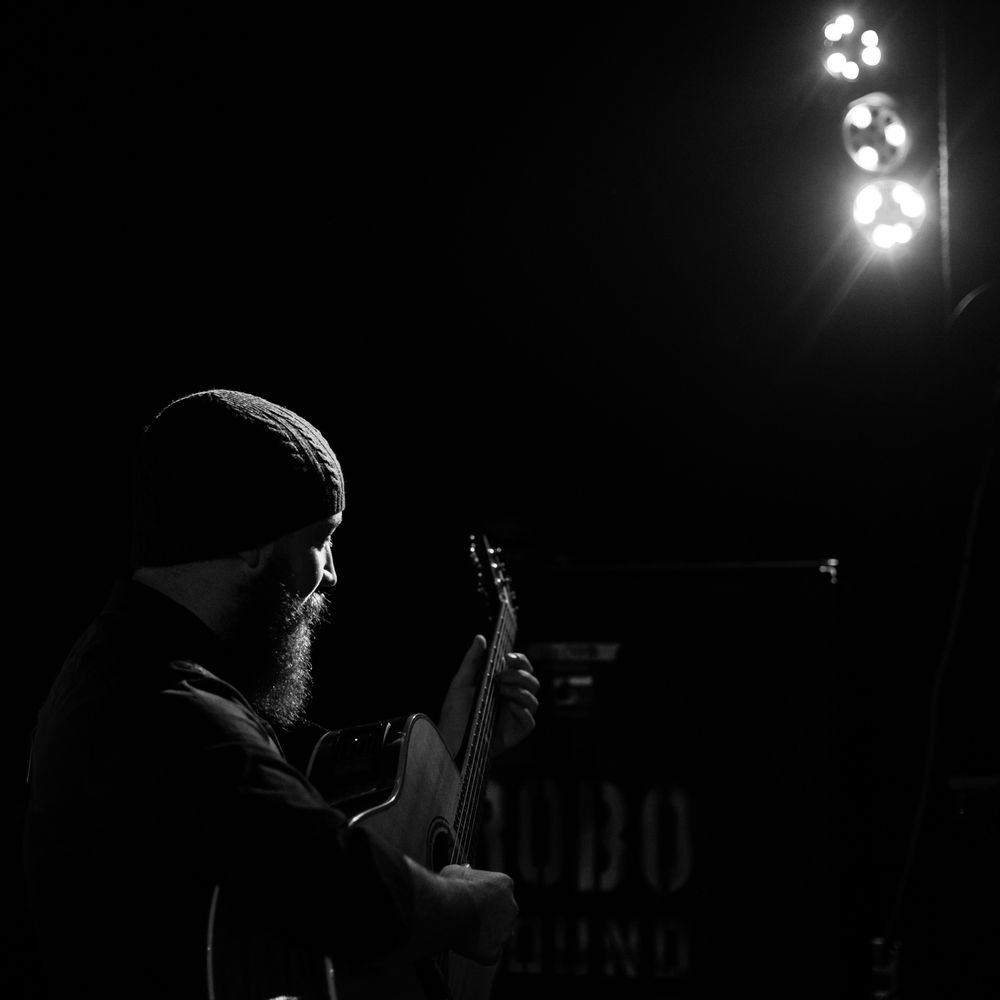 "With his dynamic melodic expression ranging from a delicate touch with exceptional tone to explosive percussions, Wes' music brings out an emotional quality that's among the best in the fingerstyle community!"  -  Alex Anderson, CandyRat Records/Tree of Life Studio
NEWS
9/18/023:

Hi everyone! Here are a few update - 

1) Starting in Oct I'll have a few more openings for remote (Zoom, Skype, FB Messenger, FaceTime). Hit me up for availability and rates! This could be for acoustic or electric guitar, bass, drums, percussion, composition, etc). 

2) I'm shooting a live session with 3 brand new songs! Keep an eye on on youtube :) 

3) Be sure to follow my Facebook or Instagram accounts to be on top of my life performances! 

 
4/7/2023:
Hi all!
Starting in May I'll have a few openings for remote guitar/piano/bass lessons! By remote I mean Zoom, Skype, FB Messenger, FaceTime, whichever platform is most convenient for you. If you or someone you know has been looking to dive into the world of music, please don't hesitate to reach out! 
Message/email me for rates and availability ~ these would generally be later afternoon/early evening. 
Be good to each other!

__________
11/23/2022:

Hi Everyone! My Between The Moon and You EP will be on sale for $5 (+shipping) now through black Friday. They will be shipped out early next week. Happy TG!
 
__________
Hi all!

I'm currently booking lessons and gigs for the fall and winter. Feel free to hit me up for availability and rates via my Contact page.

Be well!

___________
5/31/2022:

Well... It's been a while! First things first, I'm still alive and well and still chipping away at my full length record. I'm taking my time with this one for a few reasons. I am tabbing these songs as I go so that the tabs will be available once I'm done recording and releasing the record. This is tedious but worth it in the long run. Second, the biggest reason, is that I really want to let these songs come to me naturally. I feel that putting a deadline on this project would cause me to feel anxious and rushed to produce songs for the sake of producing content rather than naturally letting it happen as it comes.

I'm feeling good about the material so far and am excited to get it in front of you! That being said - if you catch me at some local gigs, open mics, busking sessions this summer you'll surely hear some new tunes!

Thanks to everyone who's been reaching out to touch base. Stay well!


____________
11/28/2021:

I'm extremely proud to announce that Candyrat Records will be releasing the music video for my song Things Forgotten this Tues 11/30. Keep an eye on their channel and give it a like if you could!

____________
 11/14/2021:

Hi all! I'm extremely excited to announce I'll be playing at 13th Floor Music Lounge on 12/9 with some of my favorite local cats! Come hang out with Justin LaBelle, Chris Eriquezzo and I for a solid night of fingerstyle guitar! More details on my FB Page and the Shows page here on my site. See you there




_____________
10/12/2021:
I'm sure many of my close friends know this by now but here it goes for everyone else. Earlier this year I had started booking a solo tour for this fall. I was SUPER excited about this given that my EP release party in 2020 got cancelled because the good ol' covid lockdown was announced a few days prior. When I finally got to a point where it was looking promising (had venues locked in, openers lined up for most), the delta variant started blowing up. Venues started cancelling and openers were bailing. Although I completely understand why, it was still frustrating... It felt like the universe was against me and anything I wanted to do musically. BUT! The farthest show I had lined up was still 100% good to go and my homie Chris Bursley who actually set it up for me was still down to play. So I did what any reasonable person would do - took some time off from work, packed up my gear, and drove 862 miles out to Grand Rapids, MI to play a gig at a venue that was a month old with no guarantee that anyone would even come out to see two dudes play instrumental acoustic music. 
I was absolutely blown away by the turnout and how kind everyone was! There were butts in every seat by the end of the night with the coffee table chairs in front of the stage being the exception. I sold most of my CD's, met some amazing people who had such awesome stories relating to my music, and spent a good chunk of time after the show shooting the breeze with people that truly appreciated what Chris and I were doing. This includes one of Chris' private students who told him "Can I start learning fingerstyle guitar?". This was just the experience that I needed after the last two years of one thing after another being shut down. It reenergized me and was a gentle reminder of why I do what I do. 
I truly can't thank Chris and Hannah enough for their insanely generous hospitality! So many tasty breweries, good laughs, homecooked meals, catawampus scooter rides through downtown, deep discussions, strong whiskies, delicious coffees, and general hangs. Not to mention I got to hang at LOKELLA rehearsal AND hear Chris play full songs and not just short Instagram clips! I'm forever grateful and love knowing that I have a solid squad anytime I'm in MI. 
Additionally, thanks to The Stray for being such good hosts and advertising the heck out of the show. And many thanks to the people that were willing to hang out for a night and listen. It was awesome seeing familiar faces in the audience and meeting sooo many new faces afterwards. 
See you next time, GR squad!

_____________
8/30/2021:

Hi all,

So. I was originally going be posting on here about my fall tour. I've spent a good amount of time routing, booking, reaching out to other musicians, and doing everything I could to push it forward. As things with COVID started to escalate, venues and opening artists started dropping like flies. This is disheartening to say the least because my EP release show was also shut down due to COVID.

Although most of the dates have been cancelled, I'll still be playing a handful of shows through late September and October. Once I have a concrete list I'll be posting it here as well as all of my social media platforms so be sure to keep a eye out.

Stay healthy and safe,

Wes
______________
7/25/2021:

Hey guys! I'm excited to share some pretty cool news with you all in a few weeks. I have a lot of cool things in the works but, unfortunately, these things take time to develop. SO.... Come back in a few weeks for some updates!

In the meantime, feel free to head over to www.teespring.com/stores/wes-parker to check out some of my merchandise!

Cheers!



______________
2/23/2021:

Hi all! I know it's been a while, I just wanted to check in.

I've been hard at work writing my first full length album which will hopefully be released at some point this year. When I originally set out to write this record I had hard deadlines set and a handful of ideas. After a while of reflecting and diving deep into the music of my favorite fingerstyle artists I've decided that I'm not going to rush this one. I want this album to be a reflection of myself and the music that shaped me as a musician. And in order to do that, I can't force these songs out for the sake of hitting an arbitrary deadline. I feel that this will not only make a more refined final product, but a much more enjoyable listening experience.  I have big plans for this record and I really can't wait for you all to hear what I've come up with!

Thank you all so much for your support thus far, all of your kind words in the comments sections of my music videos, social media posts, and emails mean the world to me an I truly appreciate each and every one!

_______________
9/28/2020:

Hope you've all been well! My merch store is officially live! There is where you can find your Wes Parker T-Shirts and such. If you have any questions or merch requests, please don't hesitate to shoot me an email at wesparkerguitar@gmail.com. Link below:

https://teespring.com/stores/wes-parker

 _______________
9/10/2020:

Hi guys! Be sure to check out my youtube channel on 9/16/20 - I'll be releasing a video for my song Starsong. If you enjoy it, please share :)
 Link is below:
 https://www.youtube.com/watch?v=pc4mXScPzrQ
 _______________
8/1/2020:
 
It's official - I'm now an Ernie Ball artist! I've been using Ernie Ball strings since I've started playing guitar and and have always been an advocate. Needless to say, I'm excited to be partnered with a company that is endorsed by some of my favorite musicians like Andy McKee, John Petrucci, Steve Vai, and so many more! 
Thank you, Ernie Ball!
________________
5/14/2020:
I am beyond thrilled to announce that this Saturday (5/16) Candyrat Records will be featuring my new music video for Between The Moon And You which is the title track off of me new EP! I've been an avid fan of Candyrat Records and their artists for 14 years and it is an absolute honor for them to premier this video. Once it is release you will be able to find it on the Candyrat Records YouTube page as well as my 'Video' page. Be sure to check it out !



________________
4/6/2020:

In light of my EP release show being cancelled, I'll be doing  a live stream on both Instagram as well as Facebook on Sat. 4/18 at 8:30pm EST. I'll be discussing the new 2020 game plan for my music, answering questions, and playing some tunes! With that said, my EP is now available on all streaming platforms and you can purchase a physical copy through my Store tab.

Stay healthy!


________________
1/19/2020:

2020 is off to a good start! I'm now teamed up with Furch Guitars/Stonebridge Guitars International and Elite Acoustics and I couldn't be more excited! I've been such a big fan of Furch/Stonebridge artists like Calum Graham, Trevor Gordon Hall, Donovan Raitt, etc. for so long and it's an honor to be a part of the Furch/SGI team.

As some of you may know, I recorded a 4 song EP in November last year and I haven't really announced much regarding it. I've been holding off to really talk about it until the release date was set and I had a venue. Now that both of those have been worked out, keep an eye out on my Facebook page for the official announcement! Given the lineup I have set up for that night, I know it will be a blast and really hope to see you there!

_________________
 
1/1/2020:

Hi all! First and foremost, thank you so much for making your way to my new website! Here (along side my social media platforms) you'll find all of my latest news, shows, merchandise, etc.

This year is going to be a busy year for me and my guitar. 2019 was really my first time getting my feet wet in the fingerstyle community and I was overwhelmed with the support I received, the reception of my first single 'First Fall', and the great people I've met along the way. This past year was very much a year of "Let's figure this out and see what happens" and I was pleasantly surprised. In 2019 I decided to fully immerse myself in the acoustic fingerstyle world, released my first single along with a music video, wrote and recorded a 4 song EP, and made some incredible friends.  Looking ahead, 2020 will be more focused on performing and connecting with as many like-minded people and performers as I can. As of right now I plan on booking a fall tour, a handful of weekend trips, and a solid bunch of weekend busking trips. If you would like me to come to your general area, please be sure to reach out via my Contact tab and let me know!
In the meantime, please feel free to check out my YouTube channel, Instagram, and other social media sites linked in the very top right of the screen. Thank you again to everyone that has been supporting me and I'm looking forward to getting a copy of my EP 'Between The Moon And You' out to all of you!